Back in March, Starbucks announced that it would partner with a few different corporations. Among them was Marvel.
On the Entertainment Channel, watch for the upcoming arrival of the Marvel Universe as Super Heroes, mutants, aliens, armor-clad super-geniuses and thunder gods join forces with the Starbucks Digital Network on Apr. 23, 2011. Known for engrossing stories and a library of more than 8,000 characters, Marvel Comics gives Starbucks customers unlimited, free access to its full library of Marvel Digital Comics Unlimited.
I live half a block from a Starbucks! w00t! Free comics!
Reading further down the article, I found out that people can access the Starbucks content without having to be at Starbucks.
Customers gain access to the Starbucks Digital Network when they connect to free Wi-Fi at company-operated Starbucks in the U.S. The Starbucks Digital Network content can be accessed with devices on the AT&T network in store by typing the URL starbucks.yahoo.com in browser.
Of course, I'd much rather read a comic on my laptop than a phone, so I'll probably be going to Starbucks more often. Then, Marvel will start charging, but I'll be addicted and keep going. Congratulations, marketing department, you are beating me.
Naturally, the next issue is whether or not digital comics are even worth it. I like them, and I'm sure other people will embrace them, too. Marvel is following the trends set by the newspaper and book markets, unlike the New York Times, which keeps flip-flopping between what was working what hasn't.
Skeptics
Then, there are skeptics, such as James T. Tynion IV of the New York Egoist. He claims that this move by Marvel won't work.
The only real benefit of this campaign is that it will be the first time most people hear that they can access comics digitally, but I can't imagine that this is going to catch on.
Why? Well, he compares digital comic books to iTunes.
The biggest problem with the Digital Comics scene so far is that there's no standardization across the board. If you download a song on iTunes, you can put it on any mp3 player or smartphone on the market, you can burn it to a CD, you can even play it with another music program on your computer if you're determined enough.
I don't think this is a valid comparison.
Song Formats
Tynion's point may be true now, but it wasn't always. When iPods and the iTunes store were first becoming popular, the only music format you could buy was AAC (Advanced Audio Codec) with built in DRM (Digital Rights Management). It was a nightmare. No other media player at the time could use it, hence why everyone called those players "MP3 players." They could mostly only play MP3s. AAC is widespread now, most notably in the MP4 video format, which is what most HD video is compressed with on the Internet, but it wasn't when Tynion's counterexample started.
Digital Comic Book Standards
There are comic book standards. They just don't have a form of DRM built in. There's a form for each of the major file archive formats.
%mytable%|Archive Format|Comic Format||--------------|------------||RAR |CBR ||ZIP |CBZ ||7-Zip |CB7 ||Tar |CBT ||ACE |CBA |
Each archive is just a collection of JPG or PNG images archived together. CBR and CBZ are the most prolific, probably because ZIP and RAR are very common archive formats. Of course, there's always PDF as well.
Like with iTunes, I can see Marvel and/or DC making a similar format with DRM once the idea of digital comics starts to become more mainstream. They need to hook readers before they make it more difficult to read the product. (DRM is always more difficult to manage than free, but much less profitable.) On the other hand, they may keep the product as it is and try to make more money of advertisements. Only time will tell.
Multiple Platforms
Tynion writes:
With a digital comic, you can buy it directly from Marvel or DC through separate applications, or you can buy it from several competing comic shops online, most notably ComiXology. Wherever you buy it, that's where you have to use it since there's still no means of crossover between digital comic platforms. If you want the same comic in two places you have to buy it twice.
My counterpoint:
Still not convinced?
How about an example that's older than any of this?
My counterpoint to Tynion in words: that's the way business works. Different formats are just another way to force product loyalty. If someone in graphic design wants to switch between Windows and Apple, that person would have to re-purchase Adobe Photoshop. If someone in video editing uses Sony Vegas, they will always use Windows; Vegas doesn't work on Apple.
Regarding digital books: there are multiple platforms for digital books right now. Each supports a different set of formats. In many cases, to read a book on a different platform, you have to buy it again. Despite this, digital book readers are extremely popular right now. I believe digital books are a much better comparison to digital comics than digital music.
Formatting Comics for Digital Release
Tynion also states:
[...] Marvel and DC Comics only have a handful of titles available for same day release digitally, and it's clear that the big guns of the comic world are still wary of diving into the digital comics scene.
Of course they are! Adding another release format to comics is a huge undertaking that is both time-consuming and expensive.
Marvel has tried and failed at adaptations before, such as when they started making movies based on comics before the recent superhero movie craze.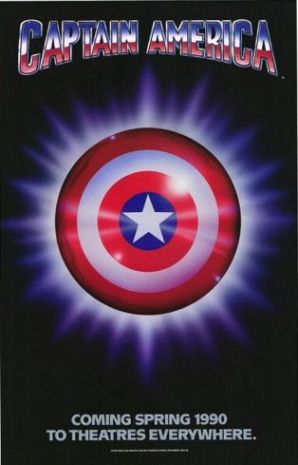 Thankfully, Marvel got better at this.
Imagine if Marvel had put everything they had into the early movies. Marvel probably wouldn't exist anymore. They needed to start small and test the market first. This applies to digital comics as well. What would happen if Marvel puts everything they have into digital comics and they flop? The company may go under. They're starting small, creating a market for it. I think that's much more intelligent and far less risky.
Conclusion
I have to say that this article started as an expression of happiness toward the Marvel/Starbucks partnership. I didn't intend to write a counterpoint to Tynion's article. I'll admit that Tynion is probably closer to the comic industry than me. I'm giving a view of a simple consumer without any knowledge of the comic market outside of being a fan.
Please let me know what you think in the comments below.